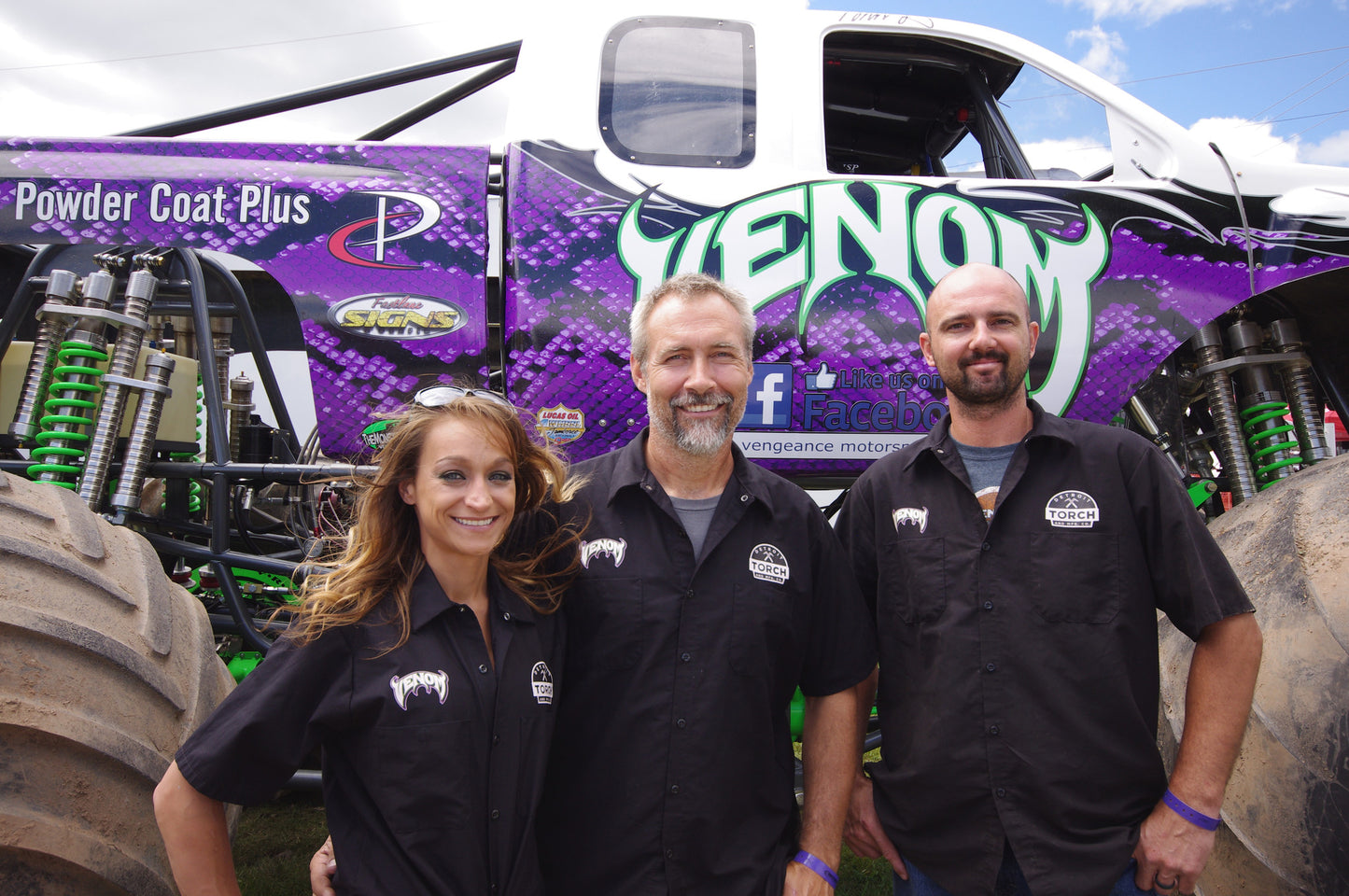 Detroit Torch has recently branched out into the outrageous world of 4x4 motorsports.  We have been to many events this summer, including the Family of Events - 4wheel Jamboree's and the Carlisle Truck Nationals, demonstrating our unique, made in the USA, torches.  We have made many friends in the jeep and truck communities along the way.
The most unique opportunity came in the way of a new sponsorship with Denver and his team (pictured) for the Venom Monster Truck supported by Vengeance Motorsports Inc. Check out their facebook page here!  They now have the full line of our torches and regulators on their support truck and back home in their shop.  It has been an exciting summer along side Denver and his crew.  He will be piloting the monster truck again September 16-18, 2016 in Indianapolis at the final 4wheel Jamboree of the year.
If you are stuck on the west coast, don't worry,  following the wheel jamboree we will be trekking across the country to arrive just-in-time for the huge Off-road Expo in Pomona, CA.  We will have live welding demonstrations with the unique, portable, DHC2000 welding and cutting outfit.
We hope to see you somewhere along the way and if not... Happy Trails!